Products »

Our Reach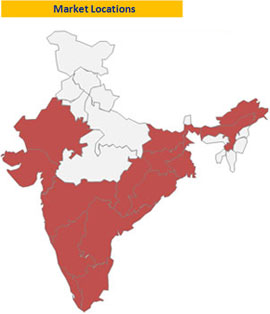 NSL from its 5 strategically located sugar manufacturing units serves almost 70% geographical spread of India.

NSL services through its vast network of more than 500 committed buyers. We also cater to customized need of 50 reputed institutional customers for their foods, confectionary, beverage and medicinal produce.

Our Valued Association extends from serving neighborhood traders and farmers to MNCs like Coke, Pepsi, MARS, Wal-Mart etc.